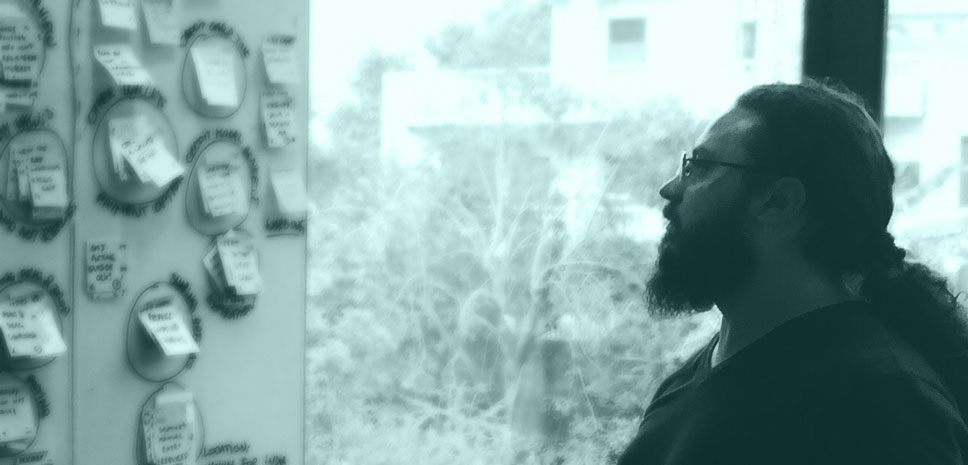 So, who am I?
I am a user experience research and design lead with more than 10 years of experience working on digital products and services.
I was born and raised in Bahía Blanca, a little Argentine industrial city, just where the great Patagonia starts. In 2017, after living and working there for 10 years, I moved from a noisy-and-always-busy Buenos Aires city to the bonnie Scotland.
I have worked as part of teams all across the spectrum, from strategy-only to delivery-only, between purely business roles to shoulder-to-shoulder with developers and product managers. I have also helped build research and design inhouse teams, and been hired as an external consultant many times as well.
Coming from a visual arts background, my first contact with the interaction world was through digital graphic design. I have been an UCD advocate since that moment.
Slowly, graphic design turned into interaction to then broaden into user experience. Communication plans turned into product strategy and roadmaps. Design craft turned into user and design research, critical thinking and management. All that while moving from basic websites to native mobile apps in the j2me era, and then to complex mobile web and native products and services.
All along that journey, I have been there for the launching of a small startup about to disrupt the market, and also by the ship's helm in big private and public sector organisations. Some of them were tech companies, some of them were not. With the years, my role organically became less about devices and more about people and their needs, and that is something I am really proud of.
I have found user-centred design to be a great cultural transformation tool and technological advancement a social catalyser. The design of our products and services is now required to be human and planet-centred. This is nothing else than an organic continuation of the user-centred design practice. Inevitably, technology shapes our interactions and context. However, it is up to us to be culturally ready to make the best possible use of it or not.

This is why I see user research and user-centred design as the best fitting tools I can use to feed my passions, which are:
1) tackling high social impact issues,
2) making people grow professionally in the UX world and
3) catalyzing the corporate structures towards profitable sustainability, by giving them a human experience focus on what they do and how it is achieved.
On a side note, I am also a big whisky and coffee geek and an audiophile/metalhead. I am curious about how things work, known for disassembling home appliances with different rates of success in the reassemble stage of the process… and for designing a rocket ship while in kindergarten. The sky's the limit!