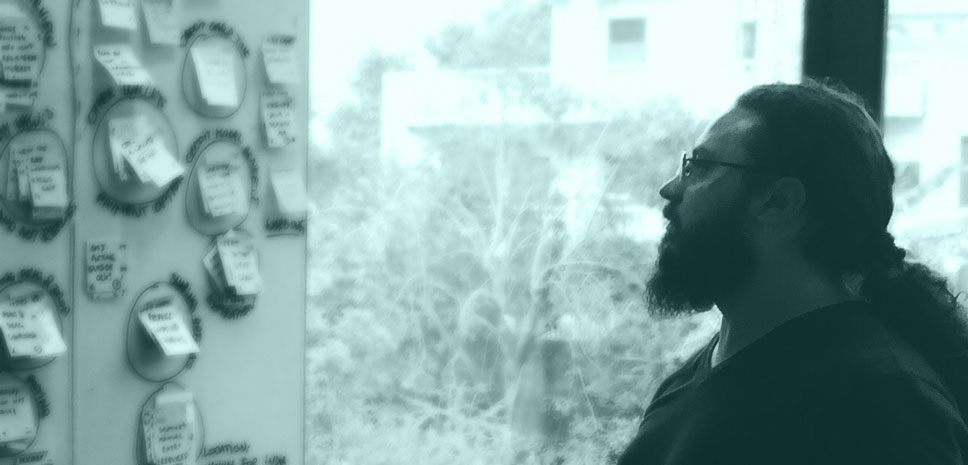 So, who am I?
Just another passionate UX guy, whisky geek and metalhead with a taste for social research (if you happened to meet another one before!). Born and raised in Bahía Blanca, a little Argentinean industrial city, just where the great Patagonia starts. In 2017 I moved from a noisy and always busy Buenos Aires to the bonnie Scotland.
I've been cautivated by new, digital technology and communication and how they can change how we live since ever. Maybe it was because anything related to those is a strange flavour there in my hometown, that they cautivated me so much.
UCD advocate. Methodical –yet down to earth– and coming from a visual arts academic background, I've jumped straight to the mobile interaction world working in native and mobile web apps since the j2me era. Managing my own design & development teams, being part of cross-oceans global ones and sometimes acting as external consultant for others.
I've been there for the first launching of a small startup about to disrupt a market, and also by the ship's helm in big corporate companies. Some of them were tech companies, some of them not even close to tech in their core business.
With the years, my job turned organically into less about devices and their solutions and more about people and their needs. And that's something I'm really happy about!
After more than 10 years in the digital product world, I've seen UX and Product Design as the best fitting tools I could use to feed my passions, which are:
1) solving high social impact issues,
2) making people grow professionally in the UX world and
3) catalyzing the corporate structures towards profitable sustainability, by giving them a human experience focus on what they do and how it is achieved.